Black Friday and Cyber Monday Deals for Anglers – Updated List Here!
Black Friday and Cyber Monday Deals for Anglers – Updated List Here!
by admin
November 21, 2012
We all know there will be lots of Black Friday and Cyber Monday/Cyber Weekend deals to get excited about.  Some e-tailers have already launched some "PRE" Black Friday deals.  E-shopping may be a great way to avoid store lineups and packed parking lots.  Regardless, the best online deals will still go fast so we'll try to help save you time in searching for the best online deals.
This post will be updated regularly with links to the latest Black Friday, Cyber Monday and Cyber Weekend deals, targeted specifically for anglers and outdoor sportsmen – so check back regularly for updates.
Also, if you know of a deal that is not listed here, please send us an email with the details to deals@anglingauthority.com or post the info in the comments section of this page.
Hope you all have a great Thanksgiving & Happy Shopping!
Note: Click on logos for links to deal pages.

Details:
Tackle Warehouse Friday Sale
20% off almost everything
Wednesday Nov 21 – Tuesday Nov 27, 2012
Details:
Gambler Lures "BASS FRIDAY" Sale
Thurs Nov 22 – Monday Nov 26, 2012
10% off orders over $20, 20% off orders over $50, and 30% off orders over $100
**Tip – If you haven't already, sign up for Gambler's email newsletter for one-time use 20% off coupon code
Details:
Power Team Lures Black Friday sale runs through to Monday
Enter Code: Turkey25
30% off all product, 25% off apparel, free hog tonic on orders over $25, $5 t-shirts
Details:
Gagnon Sports Cyber Monday Sale
Use promo code "cyber"
20% off all merchandise only if you purchase online today on Cyber Monday! Pickup in-store or ship it to your door!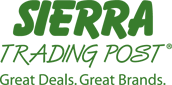 Details:
Sierra Trading Post Thanksgiving Specials – Extra 20-25% Off (4,000+ items at time of posting)
Details:
Bass Pro Shops 5 Day Super Sale – Get Free Shipping with no minimum! (Monday only
Sale prices effective Wednesday November 21 – Sunday November 25, 2012
Details:
Cabela's Black Friday Sales
Free gifts to first 600 in-store shoppers on Friday November 23rd (beginning from 5am)
Free shipping on all orders over $99 until November 27th with promo code 2Gifts
Lots more Black Friday deals listed in their flyer
Details:
Altrec.com Thanksgiving Weekend Sale
Up to 50% on outdoor recreation apparel
Cyber Monday Special 15% off sale prices coupon CYBERMONDAY15

15% Off Lole Sale Coupon Lole15 (valid until November 30th)
Details:
Stankx Bait Co. After Thanksgiving Deal
24 Hours on Friday November 23, 2012
Buy 8 bags, get 2 Free + Free Shipping on domestic orders of $50 or more

Details
Sportsman's Guide Black Friday Doorbusters
Save Up To 78%!
Free Shipping , No Minimum at The Sportsman's Guide! Enter Code SH974 at checkout!
About Author
More info about author
Related News Articles
Similar Posts From News Category