Largemouth Bass Fishing on Lake Hanabanilla, Cuba
Largemouth Bass Fishing on Lake Hanabanilla, Cuba
by Catherine
November 17, 2012
Yup, we did it – fishing for largemouth bass on Lake Hanabanilla, Cuba.  We were drawn to this location by legends of enormous trophy bass, record-breaking legends of up to 22lbs or larger like claims on this fishing outfitter site.  Naturally, even I was  excited and got very heavily involved in the planning of this trip… ME – not the angler in the family, but the angler's wife.
This post is long as it includes a lot about the general Hanabanilla trip experience, so I'll start off with Grant's information, with his standard fishing report format:
Species Target: Largemouth Bass
Conditions:
temperature 34c/93F
precipitation 0mm
wind 2-5kn/ hr
mix of sun and cloud, mostly clear skies
Location Description: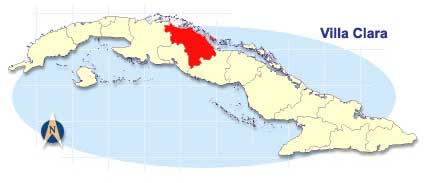 The province of Villa Clara's northern coast is covered with a myriad of scattered keys which form part of the Sabana-Camaguey Archipelago where turquoise waters, coral reefs, and white sand beaches attract a high number of investors in tourism. Its capital city is Santa Clara which lies north of the Escambray Mountain Range with its highest peak reaching over 1100 meters (approximately 3,500 feet). The highest elevation point in the Santa Clara region is in the nearby hilly range of Las Alturas de Santa Clara, at 464 m (1,522 ft) above sea level.
The province is dotted with numerous lakes featuring water sports, fishing, and irrigation use, and includes the largest Cuban river that empties out its waters into the Atlantic.
Lake Hanabanilla is a freshwater lake located in the Provence of Villa Clara, in central Cuba. It is a freshwater reservoir constructed in the 1950s during the Bauttista government before the revolution. Lake Hanabanilla is tucked away in the Escambray Mountain Range and feeds several rivers. It is used as the primary source for freshwater for several towns that are downstream and because of this the water levels fluctuate tremendously, between 20-40 feet. During the highest water levels the water actually washes out several roads and makes some bridges in the area unusable. Lake Hanabanilla is about 50 feet deep at its lowest point.
Because of the way the reservoir was constructed, our guide told us that there were 3 large channels running the length of the lake. These channels were 18-25 feet deep and there was scattered vegetation in the bottom. These channels were used by the Bauttista -era engineers to hold back the water as the reservoir was blasted out of the rocky bottom. This feature created a lot of structure along the bottom and the channel ridges were easily seen through the gin clear waters when we visited.
We knew we wanted to target large mouth bass, but had brought limited tackle. I had packed some 3/8  oz Booyah jigs, some craw type trailers, stick baits, and some HJ -14 Husky jerks just in case. I had also packed several sizes of EWG hooks. We started the day by slowly jigging along the bottom and hopping the bait up to attract bites. We fished several small rock piles and points, however the fish did not seem active. I  did get several really promising bites, but somehow I felt that the fish just weren't committing to the bait. I spoke to our guide and he was unable to tell us just what the bass were feeding on at that time of year.
After a bit of searching I surmised that since we knew for a fact that there was bass in the lake, then small bass were definitely a source of food for the bigger ones since they cannibalize smaller fish.
We started trolling along the channels that lined the bottom of the lake and were very successful in getting reaction bites from fish. We were successful in trolling with HJ-14 Husky jerks in Firetiger as well as GlassPerch. The bass that hit our baits ranged in size from 1-3 1/2 pounds. Sadly it was so hot that we had to take a few breaks. The great surroundings really made the fishing trip interesting as we got to see some fantastic views of the surrounding mountains. Since I am fluent in Spanish I was also able to talk to our guide quite a bit and got a lot of great information about the region and fishing on Lake Hanabanilla.
Throughout our time on the water, we observed a lot of locals spear fishing for bass in inner tubes. They were catching bass that were also in the 2-4 pound range and taking them all home to eat or sell to other locals. Our guide seemed to know them all by name. I asked the guide about conservation and managing the bass as well as if there were any government programs for this lake. He told me that the government did not have any type of management program or stocking program for the lake and he wasn't aware of one. He did mention that the Cuban government had so many other things that were higher on its priority list that this wasn't important to them. When we asked anyone at the Hanabanilla hotel if we had a chance to catch some big fish, everyone, including the receptionist, replied back with a great story about an Italian who "recently" caught a 17-lb bass. When we later probed Ignacio how long ago this 17-lb bass was caught, he said 7 years ago (2004 as our trip was in 2011).  When we asked about the biggest fish caught recently, as in within the last year or two, the largest bass was only 7-lbs.
Fishing Day Summary:
We definitely caught good numbers, but all the bass were small. The lake still may have potential for trophy-sized bass, but its conservation has been severely mismanaged and overfished.  Catch and release standard practices are non-existent here. The lake is a primary food source for locals.  It's a man-made reservoir with no efforts that we are aware of to re-introduce more fish to the lake.  We fear that without renewed conservation effort, the lake's trophy-bass glory days are over.  Regardless, the lake and surrounding area is beautiful to visit for general outdoor activities, including bird-watching, hiking and boat tours. See the end of this post for more tips and info on how to book, and what to bring to make the most of Lake Hanabanilla.
(end of Grant's Hanabanilla fishing report)
We knew WHERE we wanted to fish – Lake Hanabanilla.  There were a couple of other lakes that are well-known for fishing in Cuba – Lake Leonero and Lake Zaza.  However, the best of the online buzz seemed to surround Hanabanilla. Conveniently, it was also the closest of the 3 lakes, in driving distance, to TripAdvisor's highest rated 5-star resort in Cuba (at the time) – Royal Hideaway Cayo Ensenachos, in the newly developed tourism area of Cayo Santa Maria. This area consists of the keys just north of Santa Maria.  The only access to this part of Cuba is on a 48-km causeway.  At the time that we visited (a year and a half ago) there were only a handful of resorts built in the area.  Royal Hideaway Ensenachos was the only one that had access to Cayo Ensenachos and Cayo Megano – two gorgeous beaches.  I will not elaborate more on our resort experience as all the details can be found on my TripAdvisor review.  Note that shortly after our stay, this resort was taken over and renamed by Iberostar.
Finding a deal and booking the resort was the easy part.  We had no idea how difficult it was going to be to find the HOW… how best to get to Lake Hanabanilla, how to book that transportation, how much would it cost, how to contact the Lake Hanabanilla hotel and how to book rooms, reserve a boat and guide, etc, etc.  We found that a lot of information found online was inaccurate and/or outdated, so the angler community on TripAdvisor became our new friends and the source of the most helpful information.  See the forum threads here and here.
We thought we were familiar with all of Cuba's limitations, but we completely underestimated challenges in communication. Not language barriers – thankfully Grant is fluent in Spanish, but there were phone and internet barriers. The average Cuban has limited phone and no internet communication.  Some employees have access to email and internet, but connections are not dependable and successful and timely transmissions seem to be a rarity.  Despite calling our resort activities coordinator ahead of time, and following up by email, we were unable to coordinate anything in advance.  Upon arrival, we spent our entire first day travelling and then coordinating Hanabanilla at the resort.  This was partly our (my) fault – we waited too long for a "deal" and direct flights from Toronto sold out… so we booked a flight that connected via Montreal….+ more delays in YUL and more delays upon arrival in Cuba.  This all resulted in 12 hours of traveling to Cuba, in what should have been a 3-hour flight + 90 minute drive.  Upon arrival, we headed straight for the activity coordinator's office to ensure that we made the Hanabanilla arrangements. This was a custom tour, so it required lots of phone calls, emails, follow-up, etc on the part of our coordinator.  In addition the currency exchange process alone seem to take close to an hour with a lineup of tourists, and an old-school process of sitting at a desk and counting out the bills slowing with a banker at the hotel.  In the end, it all worked out well – we had our local currency and by noon the next day our overnight trip to Hanabanilla was confirmed.  We hired a taxi driver to pick us up from the hotel and drive us 3-hours south to Hanabanilla Hotel.  Upon arrival, we were to make arrangements for a boat and guide… this could not be done in advance for some odd reason, but we were assured that there would be boats and guides available if we booked them early in the am when we arrived.
The cost of this mid-week "Custom" Excursion was as follows (converted to USD):
-$110 Taxi between Cayo Ensenachos and Lake Hanabanilla Hotel – roundtrip
-$47/night (for 2) includes upgraded view accommodations + dinner and breakfast for 2 (yes, seriously!)
-$50 per half-day fishing (for 2, includes boat + guide) x 2  half days = $100
-Lunch for 2 x 2 days at lakeside restaurant – $11/day x 2 = $22 and we ordered almost everything on the menu, + bottles of water + beer
-Gratuities for the resort coordinator, taxi driver, guide, Hanabanilla maid & restaurant servers = $80 + candy (for taxi driver's kids), toothpaste, batteries and a plano tray of lures (for the guide)
TOTAL for the overnight trip = $359 for two, or $279 not including gratuities.
Soon enough, we met our guide, Ignacio, hopped into our aluminum boat with a 25 horsepower motor.  I was ready for anything with my camera and a really long Maeve Binchy book. Grant only seemed ready for trophy bass, and nothing else. He seemed frustrated almost immediately at our "slow start", the lack of weeds, lots deep and clear water. It was all very unlike lakes he was used to in Ontario.  Ignacio may have sensed this too. He was quiet, and only spoke in Spanish to Grant. Even then, he seemed to be a man of few words, but only at first.
A little while later, I caught Ignacio smiling at something I said to Grant in English. This was my first hint that Ignacio was holding back.  I put my book down and started to chat with Ignacio to break some of the tension. I was SO glad I did.  Ignacio had some great stories to tell (some in English with me, and some in Spanish with Grant), and good information to share on fishing Hanabanilla.  He had lived in what he referred to as the "bush" his entire life and was very in tune with the natural surroundings, and how they had changed over the years.  He had also guided several angling celebrities from around the world including at least one "Izumi". We're not sure if it was Bob or Wayne (names lost in translation), but we believe Mariko Izumi may have been part of the group as he mentioned a younger female was with his group.  Judging by the ear to ear smile on his face as his head nodded and repeated "Izumi", he really seem to have enjoyed spending time and filming with them.
The weather that day (and the entire week) was full sun, clear skies and a very humid 34C/93F degrees.  About mid-day with no shade in the boat, it was almost unbearable so we took a couple of breaks.  Ignacio thankfully suggested a good fishing spot along the edge of some limestone cliffs and an entry to a cave.  The surroundings were gorgeous – soft-rolling mountains covered in greenery.  It would have looked a lot like Baptiste Lake in Ontario, except there were no islands and the greenery was all tropical – the waters edge was covered in palm trees.  Our next stop was a long lunch break in an outdoor, shaded, restaurant up high on a breezy hill along the water's edge.
As we climbed the steps up to the restaurant, Ignacio stopped several times and continued his guiding on land by showcasing several details we would have normally overlooked – Cuba's red-bellied national bird up high in a tree-top, raw coffee beans growing all along the stairwell, an animal-like plant that changed the shape of its leaves when touched (no joke), avocado plants, and signs of the where the water line had been in the past – 40ft up higher on the hill.  When we arrived at the restaurant, we were the only guests there, but a call from the hotel ensured that the chef/server was there when we arrived.  The menu was short, sweet and super-cheap – a few local essentials including ham sandwiches and Cuban rice, along with water and cold beer. I think we may have ordered at least one of everything on the menu during our time there.  I would not describe the food as gourmet, but as we are often told "you don't go to Cuba for the food", simply because of lack of access to ingredients.  Regardless, this inexpensive lunch in the middle of the bush in central Cuba was better than most of our lunches at the 5-start resort.
We headed back to the water.  But this time, we did the trolling that Grant mentioned earlier in his fishing report.  I decided to participate, rod in hand, for about 90 minutes. I had blast with the Firetiger husky jerk.  After catching 9 fish in 90 minutes, I had enough and went back to chatting with Ignacio and occasionally went back to my Maeve Binchy book.  As the sun set, Ignacio was happy with his prospects for dinner, and he dropped us off back at the hotel. We planned to meet with him again super early the next morning so we had time on the water before the sun cooked us again.
Dinner at the Hotel was edible.  Again – another short menu with ham or chicken with sides of french fries, Cuban rice and salad.  Note that during  our entire week in Cuba, we did not see or eat lettuce at all. Any salads were lettuce-free, or substituted with raw cabbage instead.  The only other guests in the hotel's cafeteria-like dining room was a rowdy group from South America who seemed to be celebrating something.  After we headed to our room, which was just outside the dining room, we heard them continue their celebrations into the hallway and their own rooms well into the night.  I tried to not let the ants in the bathroom or the broken-through glass on our sliding balcony door bother me, nor the hard beds with sheets that reminded me of a hospital… remember how little we paid for the rooms.   Things could have and should have been so much worse. We saw all this as just part of our little adventure. Click here for my full review of Hotel Hanabanilla on TripAdvisor.  It really was not bad at all and we only had to stay at the hotel for a few hours.  Early in the morning, we were out on the water again with Ignacio for another half day and then headed back to our 5-star resort in Cayo Santa Maria.
Our 2nd day was much like the first, but now our guide was also our good friend.  Ignacio surprised us with some new homemade tackle, including soft baits in a color (purple) that he said worked well for him, and some homemade weights he was very proud of.  Ignacio and Grant got back into their fishing routine and discussion in Spanish, and I finished my book. I was a little sad to leave.  I enjoyed our time in Hanabanilla and the scenic surroundings, the novelty of fresh-water fishing while surrounded by palm trees, Ignacio's genuine smile, the birds, the dog that swam to us in the middle of the lake, and the wild horses along the lakes edge.
Booking Tips:
Research as much as you can online in advance and attempt to make guide and boat reservations ahead of time.  In case you, like us, are unsuccessful in doing so, be prepared to tip a lot to coordinate details upon arrival.  Also, prepare to be flexible with your time in Cuba, particularly if you have any other vacation plans unrelated to fishing.
 Tackle Tips:
Bring a selection of weights, and lots of them
Deep-diving crankbaits (that dive 10-25ft)
Husky-jerks
Space-permitting in your luggage, bring other bait types that you would like to experiment with, or that you would not normally use in North America – you never know…
General Tips:
Be prepared to leave lots of tackle with your guide… fishing is an important food source, and locals' access to tackle is extremely limited and expensive.  To put things in perspective, simple things like deodorant cost as much as $20USD, where a local's monthly salary is $17USD.  For this reason, simple small gifts such as toothpaste, batteries, and even DVDs are greatly appreciated (no cable, but our guide had managed to save up for a DVD player).
Bring lots of sunscreen and bottled water (from your resort or hotel).  Do not expect to be able to find sunscreen anywhere in Cuba.  We ran out, and took us 2 days to find a shop that had some available – it was a tiny bottle and brand we were unsure of and it cost $22USD.
If you, like us, also plan to stay at a beach-front resort, be prepared for some salt-water shore fishing.  There was lots of barracuda.  Note that the water is extremely clear and the fishing is challenging, but very enjoyable.  Live baits seem to work best and the resort's gardener, or other staff will be happy to provide tips and the live baits for a reasonable gratuity.  If you are staying at the Royal Hideaway Ensenachos, the best shore fishing is along the entry point of Cayo Ensenachos.  Keep an eye out for a very tall gardener in denim and a big constant smile.  He can be often seen cutting open coconuts for resort guests along the beach.  Click here for our full review of Royal Hideaway Ensenachos.
Finally, if you have experience on Lake Hanabanilla, or have questions about fishing in Cuba, we hope share your insight or post your questions in the comments section below.  There seems to be a lot of interest on this topic within the online fishing community.  Hopefully this post will serve as a place more more answers and updated information.
Nope - not trophy bass, but a doggy friend swimming over to us in the boat.
Tiny bass - what Grant calls a "snot rocket"
Still optimistic... "We have to catch some BIG bass!"
Our doggy friend swimming over to say hello
View of Hanabanilla Hotel from the water
Fishing along the limestone cliffs
The signature red belly of Cuba's national bird, Tocororo, tocoloro, or guatiní.
In English - Cuban trogon (Priotelus temnurus)
Our boat, the small one with the motor
Our room with a view at Lake Hanabanilla Hotel
Protected parkland trails close to the restaurant at Lake Hanabanilla
View from our room of the algae pool at Lake Hanabanilla Hotel
Much-needed shade from limestone cliffs at Lake Hanabanilla
Much-needed shade from limestone cliffs at Lake Hanabanilla
Shaded outdoor restaurant at Lake Hanabanilla
Scenic waterfront at Lake Hanabanilla
Still optimistic - "We're going catch some big bass!" at Lake Hanabanilla
Steps to the waterfront restaurant at Lake Hanabanilla
Sunset at Lake Hanabanilla Hotel
Visitor on our boat - gosh he's cute! at Lake Hanabanilla
Ignacio spotted this little turtle in our boat at Lake Hanabanilla
View from the restaurant at Lake Hanabanilla
Nice shaded break with some local beer! at Lake Hanabanilla
Wild horses along the shoreline at Lake Hanabanilla
Wild horses along the shoreline at Lake Hanabanilla
Wild horses along the shoreline at Lake Hanabanilla
Mojito time! Back at Royal Hideaway Ensenachos
Beautiful gardens at Royal Hideaway Ensenachos
Cayo Ensenachos beach from the shore fishing point
Clear water and fish at Cayo Ensenachos
Food not so good, so drink up! at Royal Hideaway Ensenachos
Grant and the gardener/fishing buddy at Royal Hideaway Ensenachos
Hummingbird in the gardens at Royal Hideaway Ensenachos
Close-up of the hummingbird...have never seen one sit still!
Our iguana pet at Royal Hideaway Ensenachos
Close-up of our iguana pet at Royal Hideaway Ensenachos
More fishies at Cayo Ensenachos beach
Royal Hideaway Ensenachos at Cayo Santa Maria
A dedicated outdoorsman, even on vacation, hamming it up for the photog...
Yup - that's Grant in the distance still fishing. He was out there for hours....
Poolside at Royal Hideaway
Private beach almost no one out here at 4pm - Cayo Ensenachos
Grant checking out the shore fishing at Cayo Ensenachos
View of Cayo Ensenachos beach from the far end of the shore fishing point
Starfish at Cayo Ensenachos
Windsurfing to a shipwreck spot (partially visible in the background) at Cayo Megano
About Author
More info about author
Related Caribbean Articles
Similar Posts From Caribbean Category